Cult_Euro_1-Test for Intercultural Competences
Project description
Content and problem description
Due to the ever-increasing global interdependencies of the economy and the social trend towards multiculturalism, intercultural competence has become a key qualification. Intercultural competence contributes to solving social conflicts, facilitates understanding in situations of cultural overlap and acts as a supporting force in coping with the process of social integration. Intercultural competence is defined as the ability to act appropriately and effectively in intercultural situations. A distinction is made between competences that are helpful for a specific culture, culture-bound, and cross-cultural competences. International cooperations or work migration as well as escape make it necessary for economy, science and society to be able to grasp and to further develop intercultural competence in a valid and reliable way. The current state of science and practice does not offer enough opportunities to do so.
In her research, Prof. Dr. Petia Genkova pursues all the main research approaches of intercultural competence. Previous research results show that there are basic characteristics, attitudes and motivations that promote intercultural learning and facilitate interaction in intercultural overlapping situations. However, the findings to date also illustrate the problem of measuring intercultural competence with a high degree of precision. At present, there is a lack of a valid measurement of intercultural competence that clearly distinguishes between the two concepts of social and intercultural competence in the respective cultures. Moreover, many of the existing concepts pursue only one or two of the approaches to intercultural competence. This means that there are fundamental problems regarding the construct validity. Most of the procedures are not suitable for use in the context of, for example, personnel selection processes. However, instruments that rely solely on self-assessments for measuring competence are not sufficient even for scientific purposes, due to socially desirable responses and, above all, the insufficient ability of participants to assess their own practical competence (Genkova, 2019).
The applicant, Prof. Dr. Petia Genkova, is Professor of Business Psychology at the Faculty of Economics and Social Sciences at the University of Applied Sciences Osnabrück, where she holds seminars and lectures in the fields of diversity, in particular gender and business psychology.
In addition to her teaching activities, Prof. Dr. Genkova has worked on and directed several research projects since 1994. Her main focus has been on in-depth research on intercultural competence and communication and the topic of diversity.
More information about Prof. Dr. Genkova´s publications and research projects
Prof. Dr. Petia Genkova is supported by the Innovation-Mentors Dr. Juliana Roth, Dr. Siegfried Preisner and Dr. Martina Stangel-Meseke.
The Wissens- und Technologie-Transfer (WTT), as an institution of the University of Applied Sciences of Osnabrueck is also included in the project as an important contact for transfer as well as for advice on legal framework conditions.
Furthermore, the project is supported by the scientific assistants Dr. Christoph Daniel Schäfer, Henrik Schreiber and Meike Lehmann.
DR. CHRISTOPH DANIEL SCHÄFER
Email: c.schaefer@hs-osnabrueck.de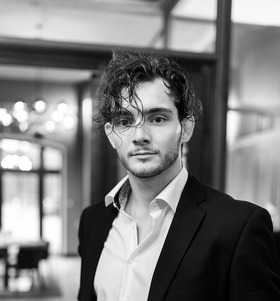 Phone: 0178 9832778
Email: henrik.schreiber@hs-osnabrueck.de
Room: CN 0309 G
Henrik Schreiber is a scientific assistant at the Centre of Competence for Global Competence at Osnabrück University of Applied Sciences in research, consultancy and teaching. His personal focus is on the topics of intercultural psychology and diversity.
Email: m.lehmann@hs-osnabrueck.de