Talent Academy Health & Living
CarLa Talent Academy Health & Living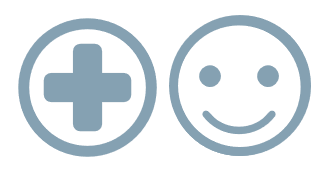 The Talent Academy "Health & Living" is aimed at all those interested in a professorship at a university of applied sciences in the subject areas of health and social sciences as well as the related subject areas of business administration, economics, computer science, law, psychology and social sciences.
We would like to accompany the generational change and promote the employability of those interested as well as point out career paths. Qualification is particularly needed in the newly academicised health professions. For this reason, the Talent Academy "Health & Living" supports on the path to a university professorship.
The Talent Academy is a platform for qualification as well as methodological and professional exchange in the profile of health and social care.
The mission and vision of the Talent Academy is to stimulate creative research processes and to promote innovative thinking for a Learning Health System.
Talent Academy Health & Living

Scientific Head
Prof. Dr. Ursula Hübner
Prof. Dr. Andreas Büscher
Contact & Coordination

Nicole Egbert, M.A.
Dr. Johannes Thye, M.A.
talentakademie.health-living@hs-osnabrueck.de

Postal Address

Hochschule Osnabrück
University of Applied Science
PO Box 1940
49009 Osnabrück