Events Talent Academy Health & Living
Upcoming and Planned Events
The Talent Academy Health & Living will organise an event on the topic of "Introduction to Public Health in Germany and the USA" as part of the block week from 23-25.10.2023. In addition to an introduction to the field and the relevance of public health, the differences between the USA and Germany will be presented. Further topics will be the social determinants of health as well as the handling and evaluation of health data.
Lecturers:
Prof. Ursula Hübner (Talent Academy Health & Living, Osnabrück UAS)
DrPH Laura Phipps (University of Texas at Arlington, USA)
Mari Tietze PhD (University of Texas at Arlington, USA)
Registrations are possible until 17.10.2023 to Nicole Egbert at talentakademie.health-living@hs-osnabrueck.de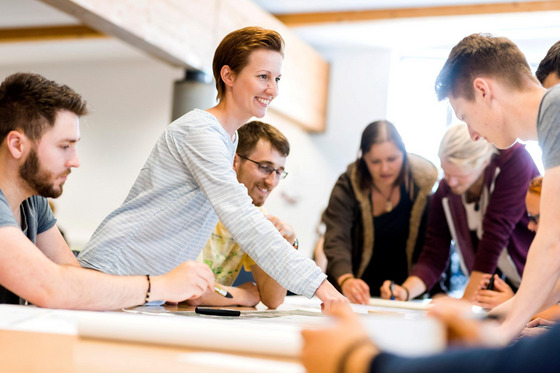 At the doctoral colloquium, doctoral students and, if they wish, their supervising professors from the area of Health & Living come together once a semester to discuss current issues relating to their doctorate.
Participants have the opportunity to present their doctoral topics, discuss current problems or, for example, simply practise their disputation in front of an audience. The results are discussed together and approaches to solutions are worked out.
The doctoral colloquium is open to all doctoral students and their supervisors at Osnabrück University of Applied Sciences from the overarching topic area of Health & Living.
Interested parties are welcome to join us at any time.
We welcome registrations at talentakademie.health-living@hs-osnabrueck.de