Erasmus+ Blended Intensive Programme (BIP) Lingen 2024
at the Oporto Global University, Porto, Portugal
The BIP continues - in 2024 it will be hosted in Portugal!
The International Short-term Programme at the Oporto Global University, Porto, Portugal, from 12.-18.05.2024
The Faculty of Management, Culture and Technology at the Lingen Campus will also in 2024 participate in the international short-term programme in the form of an Erasmus+ "Blended Intensive Programme", BIP for short, which will take place at the Oporto Global University in Porto/Portugal. The programme is the result of an innovation in the Erasmus+ programme generation 2021-2027. This aims to promote the use of innovative learning and teaching methods and to exploit the possibilities of online collaboration. The development of short and intensive curricula and joint activities offers students from participating HEIs the opportunity to participate in a virtual teaching phase combined with a short on-site programme phase. In the Erasmus+ funded BIP 2024, current aspects in International Business are highlighted and analysed in interactive and intercultural workshops and events. In cooperation with the Oporto Global University and the University of Zagreb students from three countries will meet in Porto after an online learning phase from 12-18 May 2024 to immerse themselves in the field of international business together.
10 students each from Portugal, Croatia, and Germany work and experience a week intensively together in Porto and before that in online mode to learn a lot about the structures of the international business world and its impact. The forward-looking programme explores business models in the context of the United Nations. Students learn about a wide range of social, cultural, legal and political issues that affect the strategy and operations of global companies through a mix of traditional lectures, case studies, literature studies, films as well as visits to partners and with the help of guest speakers. The program covers the field of internationalization of business in the context of financial reporting and its contribution to globalization processes. As there are certain international differences in the field of business environment, culture, regulations and content of financial reporting in different countries, the program is designed in such a way that students of three different countries will become familiar with the specifics of financial reporting in those countries and overcome these differences in the context of evaluating the company's financial stability and business performance.The special thing about it is that the individual topics are taught by guest lecturers from the project partner countries, so that intercultural experience is also acquired. Challenges that need to be overcome in a global context are identified. This also includes an analysis of current events.
In the online part of the BIP, there will be a preparatory workshop that will prepare all participants for the week together in Portugal and help them to get to know each other. Varied leisure activities round off the programme during the mobility week in Porto. The international participants get to know each other through professional cooperation, accompanied by social activities such as city tours, sports, cooking and barbecue evenings.
The schedule for the Blended Intensive Programme Porto 2024 will be available for download here as soon as it becomes available.
Participants: Students of Osnabrück University of Applied Sciences, Campus Lingen together with students of Oporto Global University and University of Zagreb (max. 35 participants).
TBA, approx. on two evenings in April from 18:00-21:00 h:
Preparation in online workshops: Intercultural preparation workshop (approx. 3 hours) and a preparatory joint teaching event with the students from Croatia Portugal and Germany.
12 May 2024 - 18 May 2024:
Classroom event in Portugal at the Department of Economics and Management of the Oporto Global University with seminars, lectures, company visits and social programme.
At the end of the attendance week, there will be a final exam/presentation in mixed, intercultural groups
Venues:
Base: Department of Economics and Management, Oporto Global University, Porto, Portugal
Creditpoints:
Recognition as a block week - Processing of a final assignment in intercultural project groups.
Language:
Language level:
at least English B2, preferably C1
The cooperating universities
The Oporto Global University or Universidade Portucalense is a private Portuguese university that will be hosting the mobility week of the Blended Intensive Programme 2024 with its Department of Economics and Management. To the homepage of the Oporto Global University
The University of Zagreb is a long-standing partner university of the Faculty of MKT and participates in the Blended Intensive Programme 2024 with teachers and students of the Faculty of Economics and Business. To the homepage of the University of Zagreb
There are 10 places available for students of the Osnabrück University of Applied Sciences to participate in BIP 2024 in Porto. The participation is open to students of the faculties MKT and WiSo and is expected to be especially interesting for students of the subjects (International) Business Administration and Management or Industrial Engineering and Management who are preferably in their 4th semester in the summer semester 2024. As the Blended Intensive Programme is an Erasmus+ funded project, the participating students can receive a personal Erasmus+ grant for the BIP (70,00 €/day on site plus a travel allowance). For this reason, travel to and from Porto as well as accommodation in Porto will be organised individually by each participant.
This is why you should apply
You are enthusiastic about the programme
You are open to other cultures and views
Innovative-different perspectives on economic contexts
Ease your exam load during the semester
International experience within a short time
Visits to outstanding companies and institutions
Attractive joint social programme with fellow students from Zagreb and Porto
Application
Interested students of the Osnabrück University of Applied Sciences should write an email to bip-lingen@hs-osnabrueck.de. The official application and registration for the Blended Intensive Programme will then take place via the online portal "Mobility Online". We will provide you with the registration link for Mobility Online as soon as it is available. The registration and the Learning Agreement must be completed by the start of the online courses at the end of April.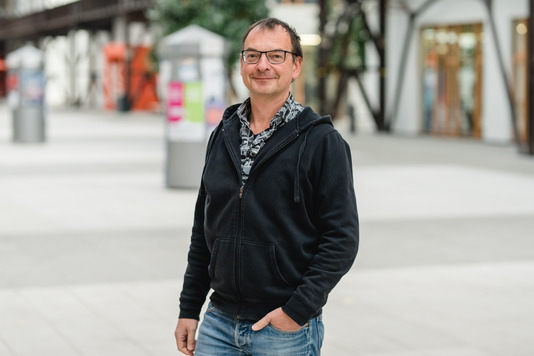 Prof. Dr. Gunther Meeh-Bunse Allgemeine Betriebswirtschaftslehre, Finanzwirtschaft, betriebl. Rechnungswesen
Telefon

+49 (0)591 80098-221
Abteilung

Fakultät Management, Kultur und Technik
Raum

KG 0101
Fax

+49 (0)591-80098-291
Sprechzeiten

donnerstags 15.45 - 16.45 Uhr (nach formloser Anmeldung und Bestätigung per mail) sowie nach Vereinbarung, in der vorlesungsfreien Zeit nach Vereinbarung.
Web
Beschreibung

Professor der Fakultät für Management, Kultur und Technik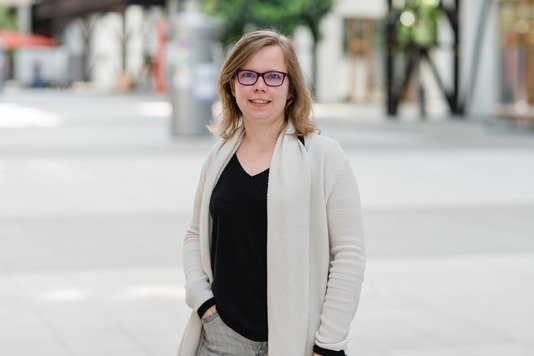 Juliane Weßling
Telefon

0591 80098-331 (MKT) sowie 0541 969-2054 (WiSo)
E-Mail
Abteilung

Fakultät Management, Kultur und Technik
Raum

KC 0314 sowie CF 0003
Sprechzeiten

Mo. - Do., 08:00-14:00 Uhr I.d.R. montags am Caprivi-Campus und dienstags am Campus Lingen vor Ort oder nach Vereinbarung.
Web
Beschreibung

Fakultät Management, Kultur und Technik
International Faculty Office
Internationalisierung MKT

Fakultät Wirtschafts- und Sozialwissenschaften
Studiengangkoordinatorin Internationales
B. Sc. Pflege (dual)