Special Food Technologies
Expected dates: July 15 – August 6, 2021
Special Food Technologies
You are interested in...
improving your knowledge and expertise in food processing and food technologies
hands on experience in special food processing techniques and are eager to get acquainted with state of the art equipment
learning from valuable expert insights into latest developments in food engineering and food innovation
joining a group of motivated German and international students
...then apply for our International Summer University course - Special Food Technologies!
The Summer University course - Special Food Technologies is jointly offered by Osnabrück University of Applied Sciences and the German Institute of Food Technologies (DIL Deutsches Institut für Lebensmitteltechnik e.V.) link: http://www.dil-ev.de/en
Exemplary Schedule for the International Summer University course on "Special Food Technologies":
Second or third year Bachelor students studying Food Production, Food Technologies or Food Science and
study competence in English (B1-Level of the Common European Framework of References for Languages CEFR)
International students taking one of the courses as a study abroad option will receive 5 ECTS credit points. Osnabrück students will receive 2.5 or 5 ECTS credits points according to the provisions of their degree program.
Together with the ECTS credits students receive a Certificate of Attendance. The International Summer University will provide you with a transcript of records so the course taken in Osnabrück can be recognized by your home university.
During the three weeks there will be graded presentations, term papers or team work assignments. At the end there will be final exams.
Attendance and successful completion of the program are requirements for receiving ECTS credits and the Certificate of Attendance.
Further Information about
the cultural program and study trips
important dates
accommodation, meals and facilities
registration, fees and requirements
you will find here.
Prof. Dr.-Ing. Stefan Töpfl is a food engineer with a focus on process efficiency and targeted energy use in food industry. As Manager Advanced Research at the German Institute of Food Technologies DIL, he focuses on process and equipment design for pulsed electric fields, high pressure processing and extrusion. Since 2017 he is managing director of the spin-off Elea GmbH. He is professor for food process engineering at Osnabrück University of Applied Sciences since 2009. His teaching activities include process engineering, plant and process design as well as process intensification.
Dr. Kemal Aganovic is a food technology engineer with a focus on conventional and alternative food processing technologies, such as applications of high pressure, pulsed electric fields and light. Since completion of his master course Food Science and Technology at the University of Natural Resources and Life Sciences in Vienna, he engaged at the German Institute of Food Technologies as a Marie Curie ITN fellow on FP7 "HST FoodTrain" European project. In February 2017 he received his PhD in Bioscience Engineering at the KU Leuven in Belgium. Since 2018 he is appointed as head of the research platform Advanced Technologies.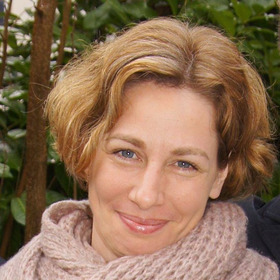 Dipl.-Ing. (FH) Anke Riemenschneider is a horticulturist and coordinator for the study programme Food Production Engineering and Business.
Since 2007 she is at the University of Applied Sciences and responsible for the support of international activities e.g. Workshops, Excursions, Summer Programmes.
Phone: +49 (541) 969-5269